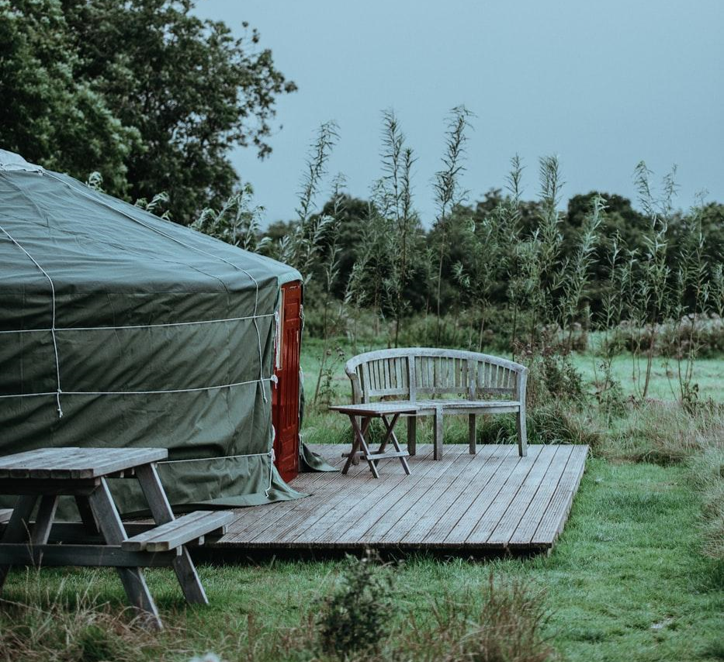 21 Jan

Colorado Winter Yurt Getaways

On the search for a winter getaway in the great outdoors? Look no further than Colorado's selection of yurts in the backcountry of our gorgeous state. Yurts are canvas enclosures around a wooden frame that are reminiscent of nomadic tents native to Mongolia and Siberia. These structures are perfect for providing camper(s) a safe yet authentic outdoor experience that's ideal for groups. Here, we share a few options that are available year-round in Colorado State Parks.
Golden Gate Canyon
If you're hoping to stay close to Broomfield, Golden Gate Canyon in Golden, Colorado offers a picturesque winter escape. Yurts at this state park are located in the Reverend Ridge campground and accommodate up to six visitors. They are equipped with running water and toilets and two sets of bunk beds. Twin and double mattresses are onsite, but guests will need to bring their own bedding. Pets are allowed in Yurt One for a $10 fee, but Yurt 2 is pet-free. To view a map of the campgrounds and inquire about reservations, please visit this site.
Pearl Lake State Park
Pearl Lake State Park is located in Clark, Colorado, which is approximately 3.5 hours from Broomfield. Pearl Lake's yurts offer stunning views of the mountains, but please note that roads to the yurts are closed from late October until Memorial Day. If you're planning to camp during the winter months, the yurts are accessible by ski, snowmobile, or snowshoe. Drinking water isn't available at Pearl Lake State Park during the winter season, so be sure to arrive with all the supplies you'll need. To learn more about what to bring or book your reservations, head over to this website.
Ridgway State Park
If you're up for a road trip, Ridgway State Park is well worth the drive. Ridgway's yurts are available year-round, and their pinewood floors and screened skylights make it easy to camp comfortably. Yurt accommodations include one pair of twin-sized bunks and two queen-sized futons. You'll also find a microwave and refrigerator inside the yurts, so Ridgway's camping accommodations are a good fit for campers hoping for a more laidback experience. Reservations can be made by contacting the park office.
Mancos State Park
Mancos State Park is home to two yurts, located on campsites 22 and 24. Campers may stay at the yurts up to two nights, making for a cozy winter getaway. Roads are accessible by vehicle, and each yurt is equipped with electrical outlets, a ceiling light, and a propane gas heater. When you're ready to book your reservation, please visit this site.
Our state offers an abundance of natural wonders to enjoy. If you're planning a getaway to a winter yurt, stop by the Turnpike Shops at ARISTA Broomfield to prep for your trip. We're home to the best shopping in town, and growing quickly. While you're here, grab a bite to eat or warm up with a cup of Starbucks coffee.