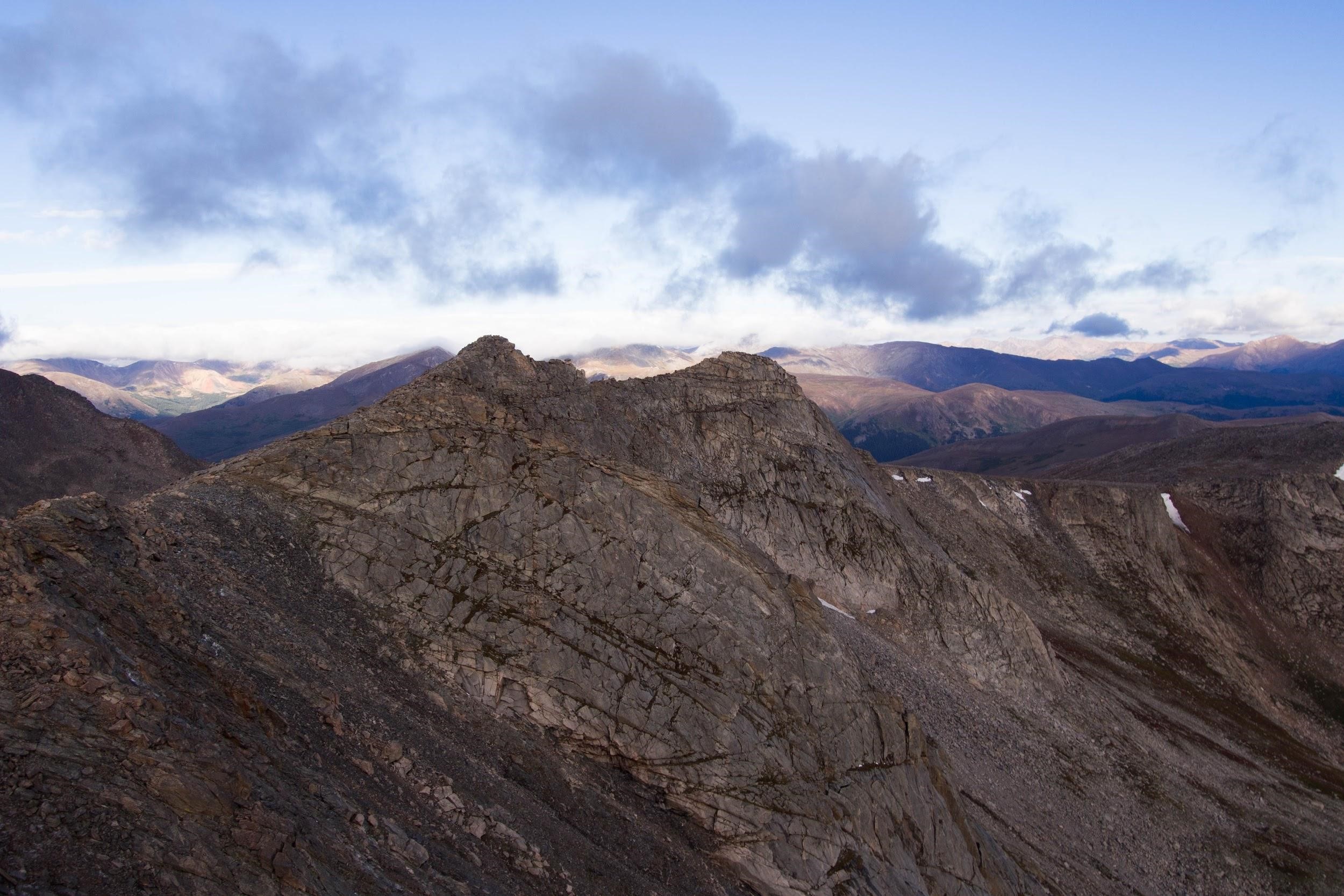 04 Jun

Best Beginner 14ers to Tackle this Summer

Summiting a 14er is a rite of passage for Coloradans. Taking in views from 14,000 feet above sea level is an experience unlike any other. While some of our state's 14ers boast challenging and risky climbs, there are plenty that are approachable and enjoyable for even the most inexperienced of hikers. Here are some of the best 14ers for beginners.

Described as climbing a mountain in a conga line, Mount Bierstadt is perhaps the most approachable 14er in the state. It's rated as moderate on many trail sites, however, hikers gain just under 3,000 feet in elevation as the trail starts at 11,600 feet. In contrast to other 14ers, this six mile out-and-back can be done in around five hours, leaving nature enthusiasts to enjoy nearby Georgetown.

For ambitious hikers wanting to check two mountains off their list, head to Silver Plume and climb the highest peak in the Front Range. Grays and Torrey's Peak sit in close proximity overlooking a serene mountainscape and many seasoned Coloradans will say, if you've climbed one, there's no reason not to bag the other. Descend Grays north ridge and walk across the broad saddle between the two peaks. Here's a more detailed trail description.

On clear days, Denverites may be able to spy the top of Mt. Evans from rooftop bars and balconies. This peak has long attracted hiking, biking, and auto enthusiasts because of its smooth, paved road that winds all the way up to the summit. There are a few routes used to summit Mt. Evans. Depending on experience and commitment level, hikers may select Class 2 or Class 3 routes up a variety of trails. Choose your own adventure according to your skillset, here.

While this mountain may be considered the highest fourteener in Colorado, it's straightforward and approachable for even the most novice of hikers. Two different trails lead toward the 14,433 ft summit, but both guide nature enthusiasts through shady pine forests up to Elbert's rugged alpine terrain. Moreover, regardless of which trail you choose, both offer a sneak peek of the famous 486-mile long Colorado Trail. The 9-mile trail leads walkers up 4,700 feet for a full day of mountain adventure.

Accessing this mountain requires a drive, but the views from the top are well worth the travel time. Those who have climbed Front Range 14ers will appreciate the remoteness of this peak and embrace the solitude along its gentle path. Its 12.6-mile trail requires a full-day commitment, but the actual route is fairly straightforward. Hikers will gain 3,454 feet of elevation, but most reviews of this hike say it's long and easy. You'll certainly earn a celebratory beer afterwards!

Colorado's rugged and captivating terrain sparks wonder and intrigue in all who experience it. However, accessing the wilderness requires a great amount of respect and caution, especially when hiking high elevation trails. Be sure to check weather conditions and follow all proper procedures before tackling even the "easiest" of 14ers. Check out these mountaineering tips, here. Just because these 14ers offer beginner routes, doesn't mean they are risk-free; you're still climbing a 14,000-foot mountain.

Turnpike Shops at ARISTA Broomfield offer a convenient spot for those looking to tackle our state's epic mountains this summer. Nestled in between Denver, Boulder, and the Rocky Mountains, our location grants direct access to all the summertime adventure one could want. Fuel up on coffee or a hearty breakfast from one of our delicious restaurants before taking off for a day, or weekend, of outdoor adventure.