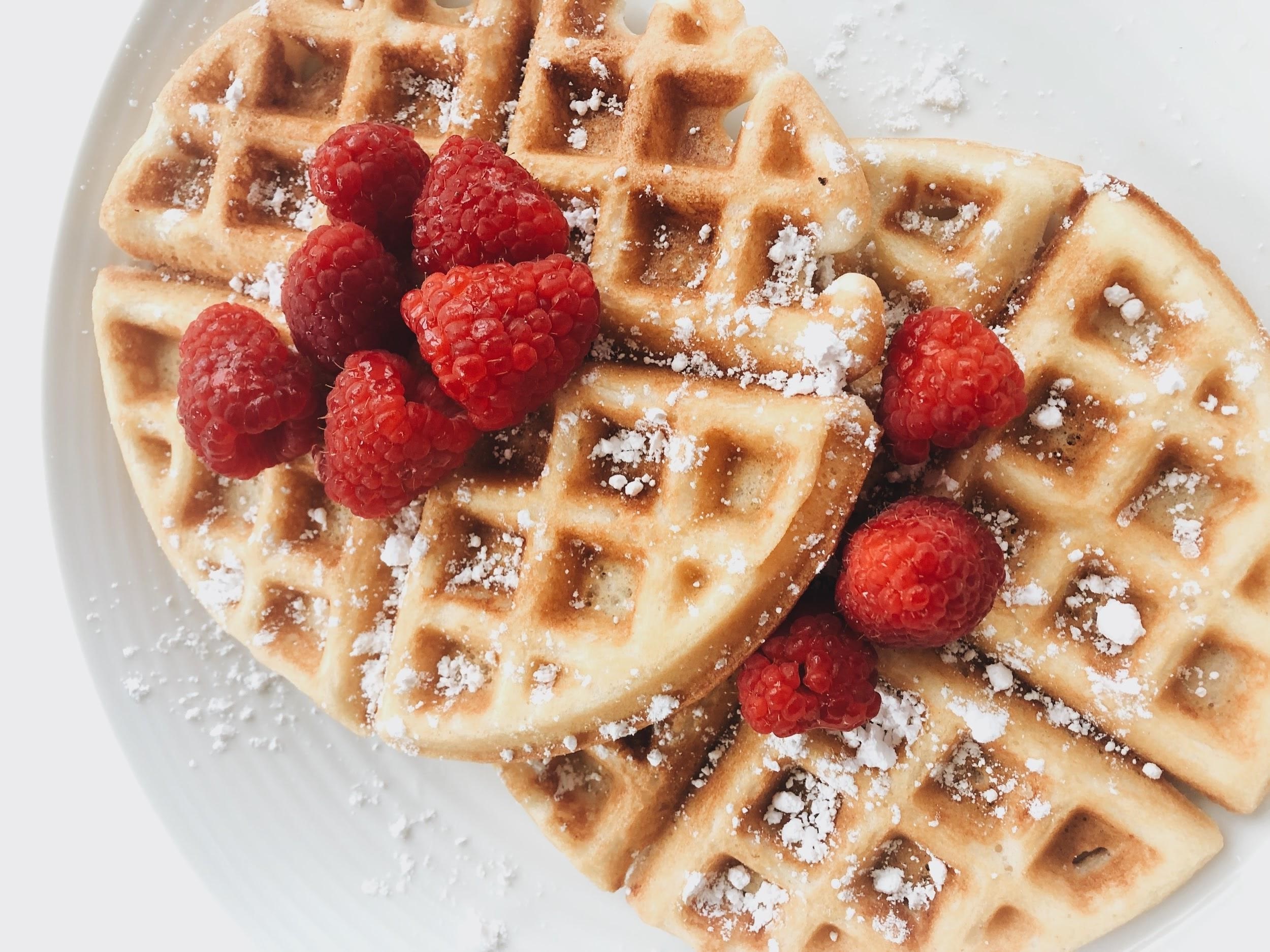 23 Jul

5-Ingredient (Or Fewer) Recipes to Try This Summer

When you've had a long day, the last thing you'll want to do is muster up the energy to cook an elaborate meal. For those days when you're tired but you'd prefer to avoid eating out, limited-ingredient recipes are the way to go. Here, we share our favorite five-ingredient recipes that are perfect for occasions when you're short on time.
Crispy Waffles
In a hurry to get out the door? Start your day with these five-ingredient crispy waffles. To whip these up, you'll need weak (soft) wheat flour, salt, a pinch of sugar, cream, and unsalted butter. First, pour ¾ of a cup plus one tablespoon of water into a mixing bowl. Add flour, salt, and sugar and stir to create a batter. In a separate bowl, use an electric mixer on medium-high speed to whip the cream until soft peaks form. Fold the cream into the batter until just combined (not over-mixed). Brush the waffle iron with butter and cook until the waffles are golden brown, then remove and add your favorite toppings.
Chicken Tortilla Pie
When you're on the search for a quick and flavorful dinner, this chicken tortilla pie won't disappoint. You'll need chicken, tortillas, salsa, bean dip, and cheese for this dish. Preheat the oven to 450 degrees Fahrenheit, then combine two cups of shredded chicken breast with ¼ cup of fresh salsa in a medium bowl. Spread ¼ cup of your favorite bean dip on each of the four tortillas and top with the chicken and salsa mixture, plus two tablespoons of cheese. Stack the tortillas in a pan coated in cooking spray and bake for approximately 10 minutes, or until cheese is melted.
Olive Oil-Poached Trout
This olive oil-poached trout is everything you need for a summertime dinner: light, versatile, and easy to prepare. Start by pouring about 3 ½ cups of olive oil into a large skillet (you'll want the oil to reach about ¾" up the sides of the skillet). Heat at medium setting until an instant-read thermometer reads 160 degrees Fahrenheit. Then, lower the trout skin-side down into the oil. Cook until just opaque (approximately three minutes). Transfer the trout to a baking sheet, place skin-side up, and use paper towels to blot away excess oil. Squeeze a lemon over both sides of the fish and season with salt and pepper to taste.
Peach Ice Cream
When you need to satisfy your sweet tooth, this five-ingredient peach ice cream will do the trick. Begin by slicing 1 ½ pounds of ripe peaches into chunks and blend until smooth. Remove two cups of the peach puree, cover, and allow to chill. In a large saucepan, combine 3 cups of half-and-half and 1 ¼ cups of sugar. Cook over medium heat, stirring frequently until sugar is dissolved. Add six egg yolks to a separate bowl and gradually stir in about half of the cream and sugar mixture before adding the yolks to the remaining cream mixture in the saucepan. Cook and stir until mixture is slightly thickened and coats a metal spoon, then remove from heat. Transfer the mixture to a large bowl, cover, and cool for 30 minutes before stirring in one teaspoon of vanilla. After the vanilla has been added, cover and allow the cream mixture to chill for 4-24 hours. Finally, mix in the fresh peach puree.
When you're in need of a limited-ingredient meal to add to your menu, the recipes mentioned here may be a great addition to the table. For the times when you're in the mood to enjoy a local restaurant, be sure to visit the Turnpike Shops in the heart of Broomfield, Colorado. If you'd like to plan your visit or inquire about leasing opportunities, please contact our team.