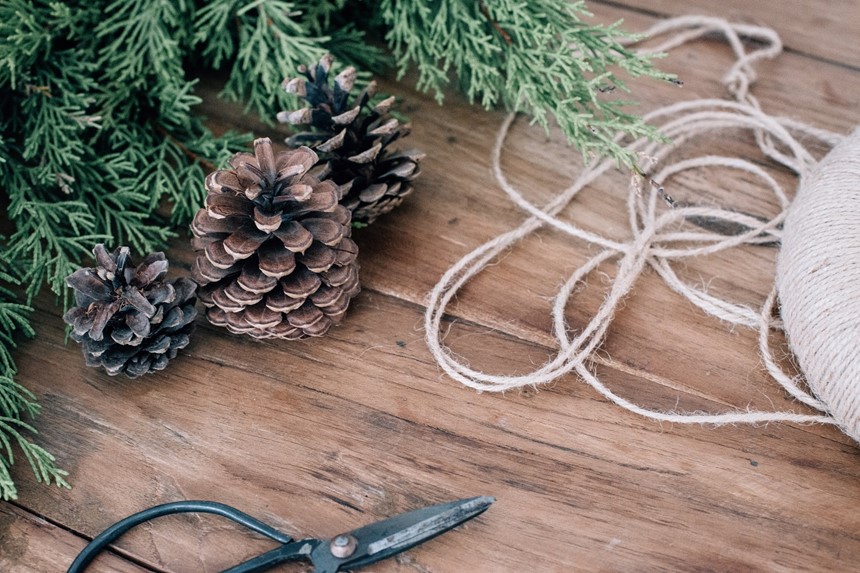 03 Dec

Winter Wonderland DIY Projects & Decorations

The onset of the holiday season means it's time to decorate the tree and deck the halls with festive decor. While buying store-bought decor is convenient, there's nothing quite like the charm of adorning your home with your own unique, homemade decorations to make your holiday season extra special. Here are just a few creative ways to craft your own winter wonderland this year while saving a few extra dollars for gifts and stocking stuffers.

DIY Tree Ornaments

Creating and decorating your own ornaments is one of the easiest ways to add personal touch to your holiday decor. Whether you prefer the classic round ornaments or would like to make something totally non-traditional, crafting your own ornaments is fun for the whole family and is sure to create lasting memories for you to reflect on as you decorate the tree each year.

One simple method is to purchase plain, plastic ornaments and use acrylic paint to paint your own designs. Or, get creative in the kitchen and mold unique ornament shapes (or use cookie cutters) to bake a salt-dough sculpture.

Homemade Stockings

For this project, the only supplies you will need are your favorite fabric, scissors, and a sewing kit or hot glue gun.  You can even repurpose an old sweater to use for the fabric (bonus points if it is a tacky holiday sweater!). Prefer not to sew? No problem! To make a festive no-sew stocking, check out some of these creative examples.

Coffee Filter Wreath

Recycle all of those extra coffee filters in the cabinet for a DIY take on a traditional holiday decor staple. Similarly, this quick and cheap project can also be reformatted into a DIY garland perfect for the mantle. All you will need for this project is a wreath base, glue, and 1-2 packages of white coffee filters. To create this for yourself, follow this tutorial.

Photo Wreath

For an endearing, non-traditional wreath, use a few of your favorite photographs to create a unique and sentimental decorative piece. Simply make copies of your favorite snapshots and arrange them into a wreath using a wire wreath form and a hot glue gun.

Homemade Pine Scented Candles

To create the ideal holiday atmosphere at home, you need to go beyond just the decorations on the wall. Take your holiday spirit to the next level with a few DIY pine scented candles to truly achieve maximum coziness at home.

This holiday season, be inspired to make your seasonal decorations totally unique with these quick and easy DIY projects perfect for every skill level. Whether you are supply shopping for your next DIY project or simply enjoying a cozy cup of joe, The Turnpike Shops at ARISTA has you covered. To learn more about our leasing opportunities, please contact our team.