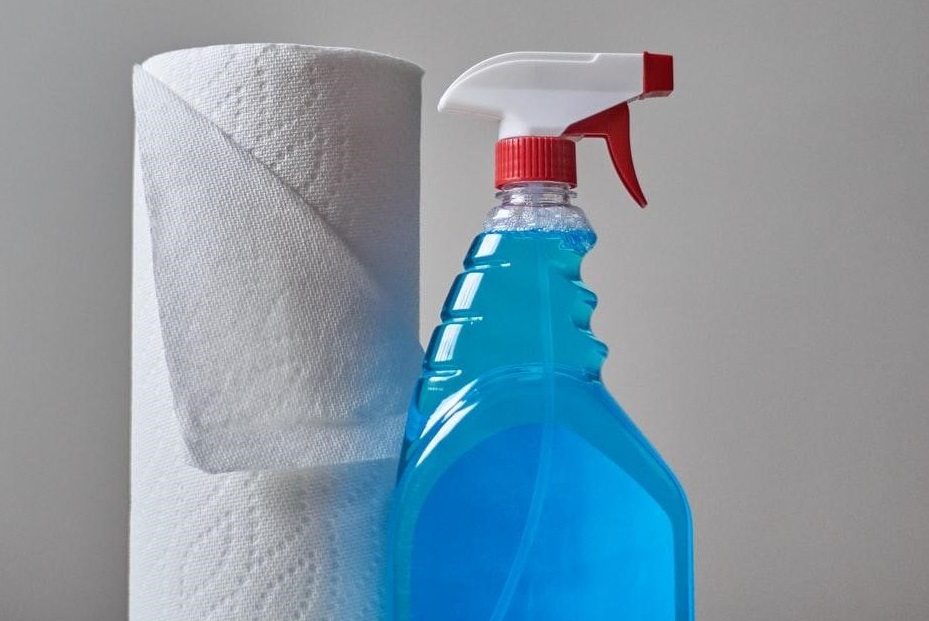 14 May

Tips For Cleaning Your Home After Illness

If you're concerned about keeping your home free from viruses and bacteria after illness, you're not alone. The times we're living in have many individuals paying closer attention to cleanliness and hoping to find habits that help reduce the spread of viruses. For those planning to give their home a deep clean, here's what you need to know about proper cleansing methods after being ill:
Use a Cleaner That's Effective Against Viruses
When your mission is to thoroughly disinfect, you'll need to make sure that your cleaner of choice is certified to be effective for viruses such as cold and flu. Many household cleaners are shown to target common viruses, but check the label before purchasing.
Areas to Focus On
Once you've selected a high-quality cleaner with which to disinfect your home, it's time to focus your attention on high-traffic or frequently-handled areas. Here's an overview of what to prioritize:
According to WebMD, 80 percent of phones in households with a child sick with the flu have flu virus lingering on their surfaces. This includes both landlines and cell phones, so be sure to give every phone in the house a good wipe-down.
Hard surfaces (such as tables, light switches, doorknobs, and sink and shower handles). Many viruses are able to survive on hard surfaces for longer periods of time than on fabrics. Stainless steel, hard plastics, or wooden surfaces are likely to harbor viruses longer than soft surfaces.
Computers and keyboards. These frequently-used items should be disinfected on a regular basis, but take care to read cleaning guidelines to ensure your electronics stay safe.
After anyone in the home has been sick, the bedding should be washed at a high temperature with a detergent that contains color-safe bleach.
Additional Tips for Reducing the Spread of Viruses
Although you'll certainly want to treat your home to a deep clean after someone in the house has been ill, disinfecting the areas mentioned above on a regular basis is always recommended.
CDC guidelines encourage all individuals to practice frequent hand washing and avoid touching your face to reduce the likelihood of introducing viruses into your body. To learn more about the CDC's recommendations for everyday life and extra precautions to take when someone in your household is sick, please visit this site.
Keeping your home clean is an important step in reducing the spread of illnesses. During these trying times, it may be difficult to imagine going out and about as usual. Although non-essential businesses are currently closed, you're probably looking forward to the day when you can take a trip around town. When you're looking for a day of retail therapy in Broomfield, stop by for a visit of the Turnpike Shops at ARISTA. Our 18-acre retail center is the perfect destination for a day of socializing and shopping. To plan your future visit or learn more about leasing opportunities, contact our team.