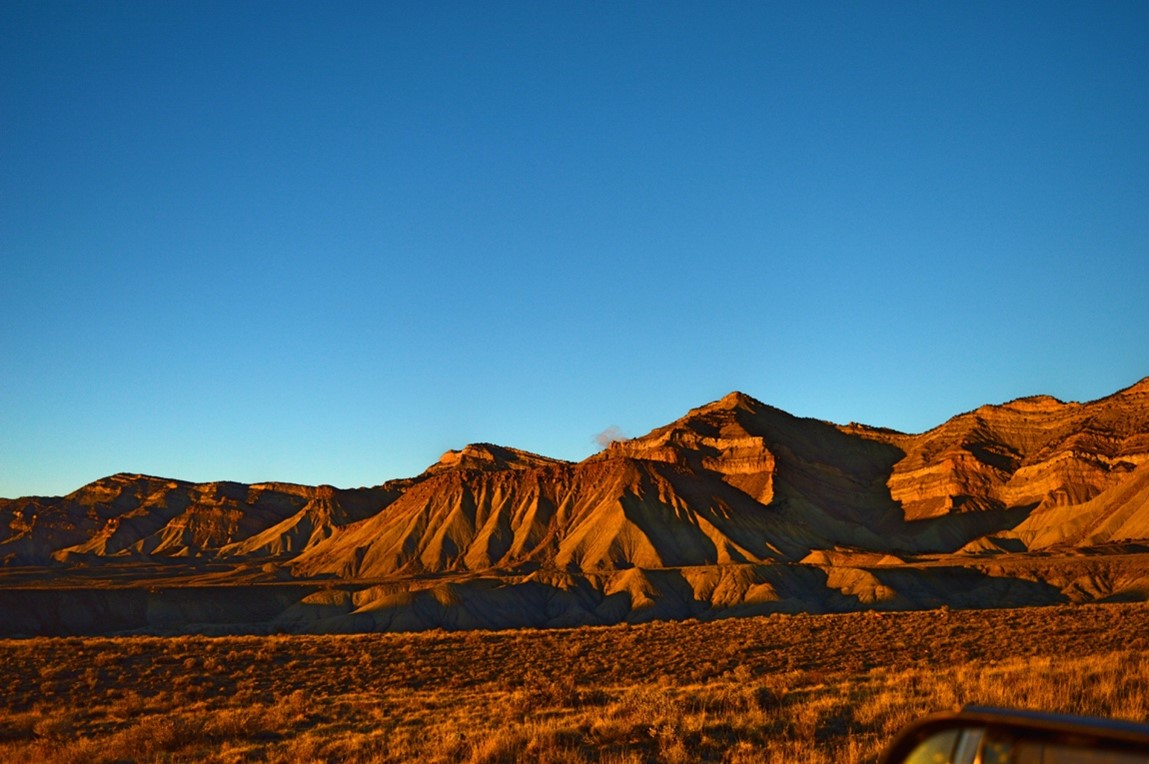 11 May

Take a Weekend Trip to Grand Junction

Springtime may be the best time to visit the popular Western Slope city of Grand Junction. The desert climate, Book Cliffs, and lower elevation make this area of the state warm up much faster than Colorado's Front Range and Rocky Mountain regions. From winery tours, to hiking the Colorado National Monument, and everything in between, Grand Junction is the perfect location for a quick weekend getaway. Here are a few things we recommend checking out.
Colorado National Monument
Drive or bike the 23-mile scenic Rim Rock Drive and take in sweeping views of towering red spires and stunning cliffs. Park along the way and hit the trails for warm, dry hiking weather and a chance to spot wildlife. Enjoy short jaunts like Otto's Trail or plan for an overnight camping excursion to see stars shine bright against a deep black sky.
The Colorado National Monument is often overlooked for our state's larger national parks, but this picturesque landscape deserves acclaim, as well. It's relatively empty most of the year and offers so much in the way of outdoor recreation. Whether you're a road-cycling enthusiast, climber, avid hiker, camper, or just enjoy a nice scenic drive, this is your spot.
Wine Country
Did you know that Grand Junction is the hub of Colorado's wine country? Similar to Sonoma County, the Grand Junction area is full of microclimates that are conducive to grape growing. Vintners from all over the country took notice, and now local wineries, vineyards, and tasting rooms are peppered throughout the adjacent, smaller town of Palisade. Take your own wine tour by bicycle, or simply stop by tasting rooms for a chance to sample home-grown and homemade Colorado wine.
Bike Lunch Loop
Aptly named for the GJ locals who would come out during their lunch breaks to take a few turns on this fun, flowing mountain bike trail, Lunch Loop is great for intermediate mountain bikers who want a simple yet exciting ride. Don't have two wheels? Rent mountain bikes from one of the numerous shops in downtown Grand Junction.
Explore Downtown
Grand Junction's charming main thoroughfare is home to plenty of locally owned restaurants, bars, and retail shops. One could spend an entire day moseying around the picturesque downtown. Stop for lunch at Café Sol, known for sourcing the highest quality local and organic ingredients for its healthy menu items. Take in the 32 sculptures placed along Main Street, then stop by Enstrom Candy for a sweet treat.
There's so much more to do and see in Grand Junction than we could capture on this quick weekend itinerary. Fortunately, the Western Slope is a short 4-hour drive from Turnpike Shops at ARISTA Broomfield. This destination can't be missed and is best enjoyed during spring and fall.