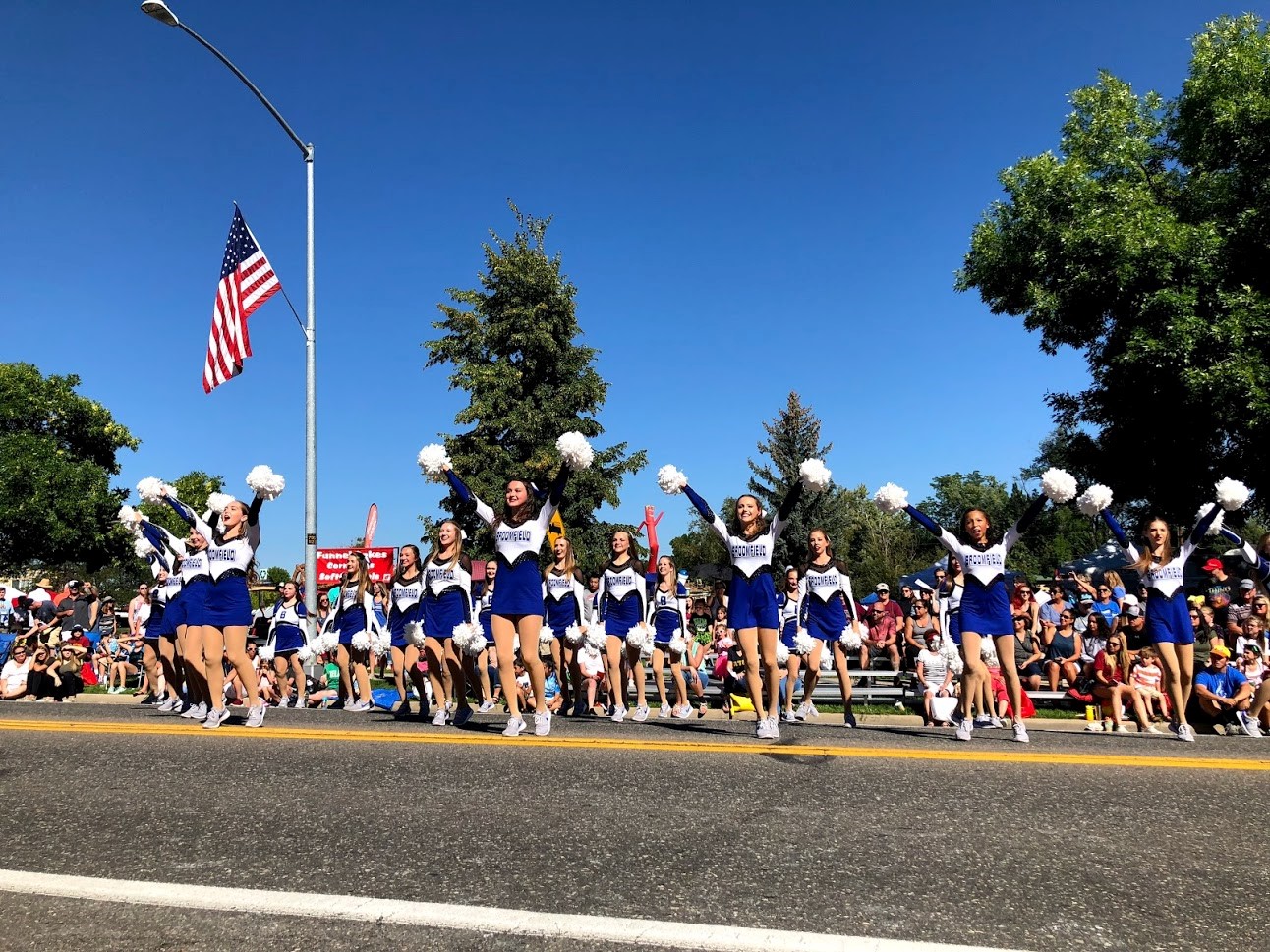 05 Sep

Broomfield Days 2019 is Fast Approaching

Our exciting Broomfield community hosts engaging, lively events all year long. This September, Broomfield Days is back again, boasting more activities than ever before. This much anticipated festival is the best way to say goodbye to summer and hello to fall. Here's what you need to know about Broomfield Days 2019.
Events and Activities
Regardless of your hobbies or interests, Broomfield Days offers a little something for everyone. This spirited festival kicks off with a Friday-afternoon golf tournament, dancing in the park, and friendly sunset bingo game. Senior Resources of Broomfield will sponsor the dance party while Broomfield's Lions Club will host the bingo tournament at the Girl Scout shelter.
Saturday continues with an early morning 5K. Runners will enjoy the cooling autumn mornings while getting their weekend workout in. Festivities continue with a grand parade, comedic clown costume contest, trade fair, live entertainment, and more. Local food and beverage vendors will be ready to supply attendees with delectable snacks and refreshing drinks.
When and Where
Broomfield Days takes place at Midway Park. This expansive park in the heart of Broomfield provides plenty of space for guests to set up a picnic blanket or lawn chairs to relax in Colorado's beautiful autumn weather.
The golf tournament begins Friday, 9/20 at 1pm, and is followed by the street dance at 6pm and bingo at 7pm. Saturday's festivities kick off at 7am with the Lions Club breakfast, followed by the 5K at 8:20am. Various events and activities occur throughout the rest of the day and a full schedule may be found here.
Get Involved
Broomfield Days always provides ample opportunities for local businesses to network with like-minded entrepreneurs, connect with the local community, and display products at individual vendor booths. Non-profit organizations, artisans, restaurants, and more are invited to apply for a space at Broomfield Days.
Green Zone volunteers are a much-needed aspect of this impressive event. Build community service hours for school or simply lend a hand for an afternoon helping various crews throughout the festival grounds. This vital group keeps the festival sustainable and eco-friendly.
Show off your local business by signing up for the parade. Non-profits and community groups may enroll for free. Participants are encouraged to decorate their floats as parade judges will be keeping a watchful eye for their favorites. Prizes will be awarded to folks in each category, so there's a chance for many participants to win.
Nothing brings our community together quite like Broomfield Days. This beloved festival creates the perfect opportunity to meet and mingle with neighbors, learn about local industry, and enjoy our scenic location. The Turnpike Shops at ARISTA Broomfield stand at the ready to supply festival goers with coffee, breakfast, and more. Our unique community gives residents direct access to inclusive events, urban amenities, and Colorado's natural environment. Gather the gang and head down to Broomfield Days!