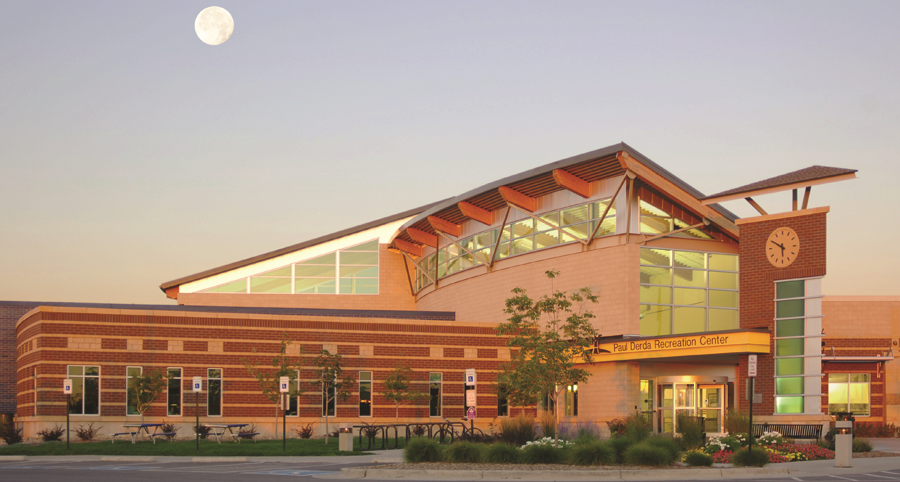 03 Mar

Broomfield Feature: Paul Derda Recreation Center

Broomfield, Colorado offers the best of both worlds: ample open space to explore and top-notch urban amenities to enjoy. Our state is well-known for being among the fittest in the country, and many Colorado cities are equipped with excellent fitness facilities. Broomfield is proud to be home to the Paul Derda Recreation Center, where residents can experience a wide variety of workouts right in their neighborhood. Here's why we love the Paul Derda Recreation Center:
About the Rec Center
Looking to explore new types of exercise or stick to your favorite workout routine without having to travel outside of Broomfield? The Paul Derda Recreation Center is a one-stop-shop for most athletic endeavors. The rec center is open seven days per week, and hours vary. Fitness facilities include:
An indoor aquatic park with pool depths ranging from zero to five feet. At the aquatic park, you'll find an inner tube slide, body slide, butterfly toddler slide, lazy river, family spa, and more!
The John Ferraro gymnasium that includes two full-court gyms
An indoor track
The Bob Prince gymnastics center, which is equipped with 7,500 square feet of carpet, a competition spring floor area, an in-ground tumble track, a preschool area, and more. Gymnastics instruction is also available at the rec center.
A 35-foot climbing wall with 3,300 square feet of climbing surface. Participants must be aged 15+ and take a skills assessment before climbing.
A cardio room with 50+ pieces of cardio equipment and nine televisions
A strength training area
Kids' zone with an indoor playground
In addition to the incredible selection of fitness equipment, the recreation center is family-friendly and has a licensed preschool and childcare available on site. For those who plan to use the rec center regularly, passes are available to make classes as affordable as possible. Passholders enjoy a host of benefits, including free child sitting, special pricing on programs, and additional perks. Several pass options are available, so head over to this site for more information.
The Broomfield community is ever-growing, and our city is home to outstanding amenities to enhance the lifestyle of our residents. The Paul Derda Recreation Center is just one of many features that makes our community a great place to live. After stopping by for a fitness class or solo workout, visit our new development for a little retail therapy. Our brand-new retail project is centrally located, so it's easy to stop by for a cup of coffee, a bite to eat, or some shopping. Ready to plan your trip or explore leasing opportunities? Contact us today.
Photo courtesy of City and County of Broomfield, used with permission